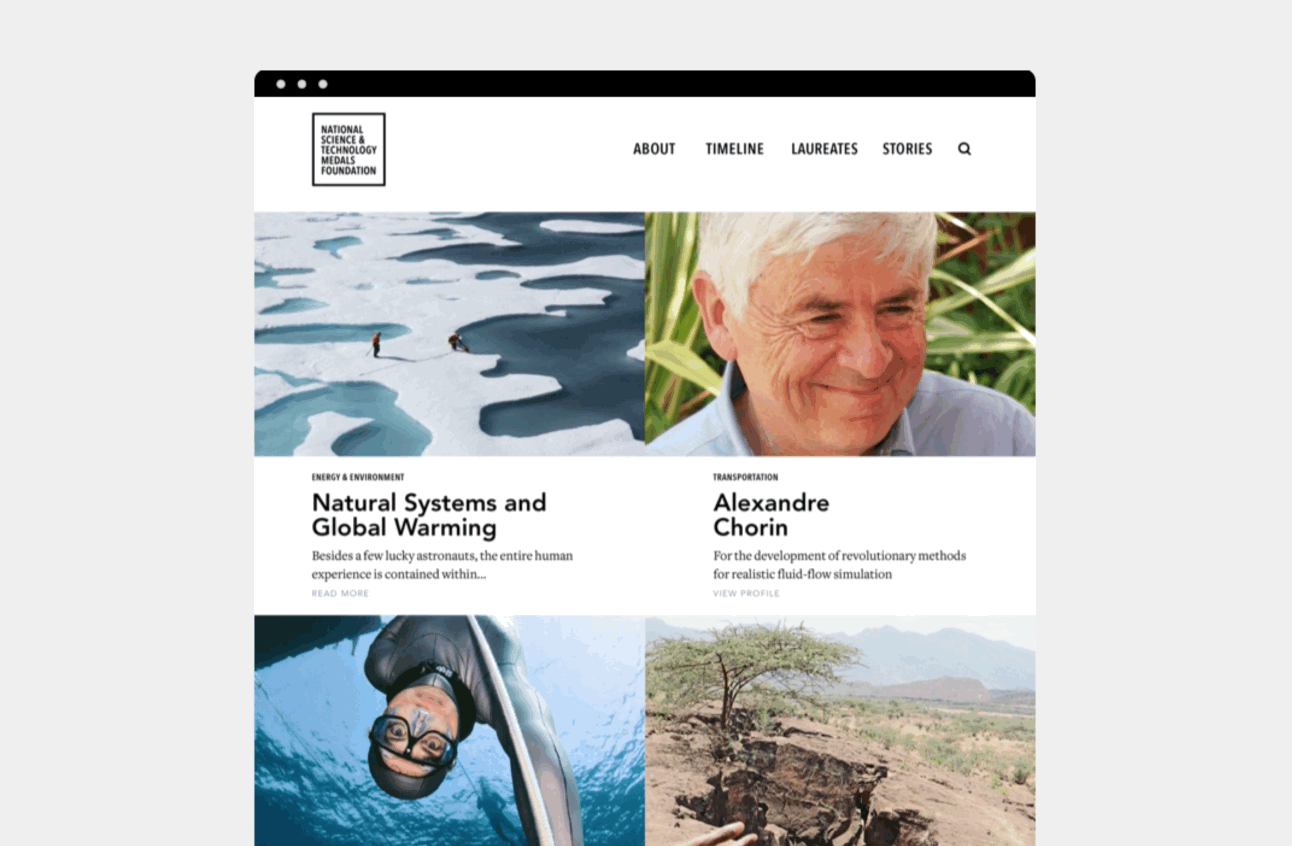 NSTMF Laureates have changed the world as we know it. Every major invention you can think of–from the internet to vaccines–were discovered by a Laureate. And while we've grown accustomed to these discoveries in our everyday lives, we know little about the people behind their creation. To inspire a new generation of innovators, we set out to reframe Laureates in light of their contemporary relevance and biographical stories.

Article templates - Left: Wireframes by Andrea Ngan Right: Visual design by Laura Huarguan
Laureate profiles are articles & data spotlighting a their work, research and achievements.

I designed modular profiles, so that NSTMF staff could fill in the 733+ Laureate profiles over time.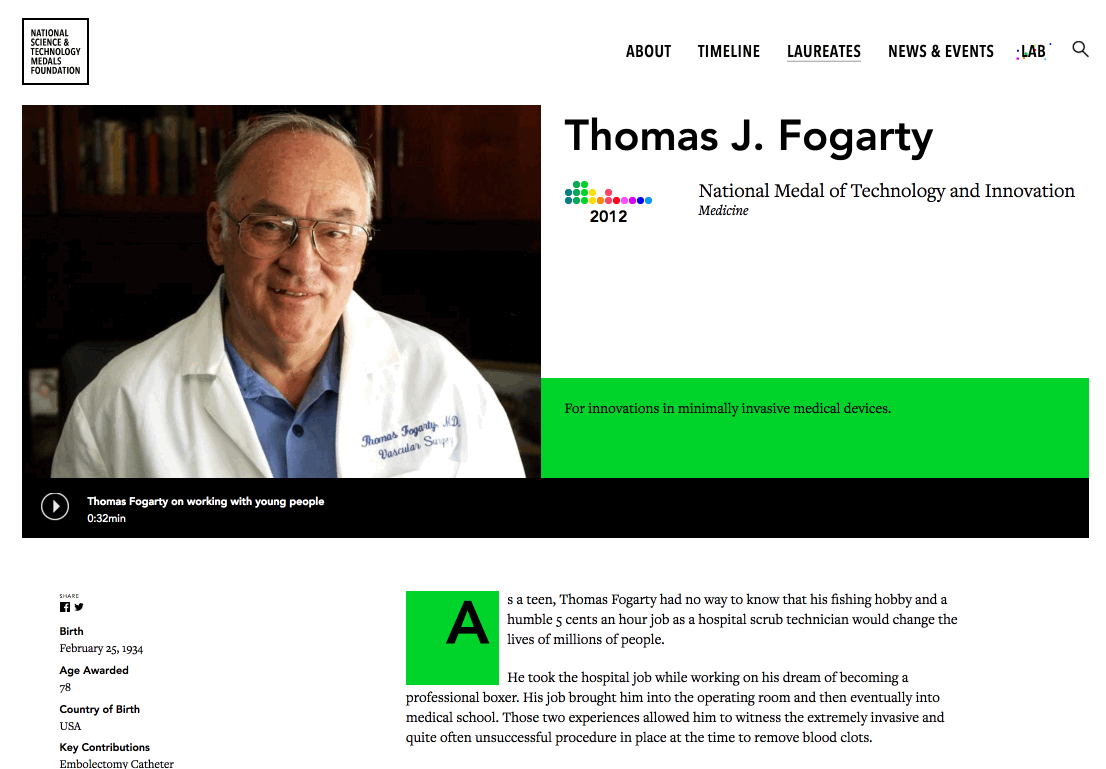 I designed the laureate profiles to serve as biographical stories that highlighted a Laureate's work, research, and achievements.
As modular units, NSTMF could fill in the hundred of profiles over time, without profiles looking empty.
The interactive Timeline represents a series of connection points that highlight relationships between disciplinary medals and laureates.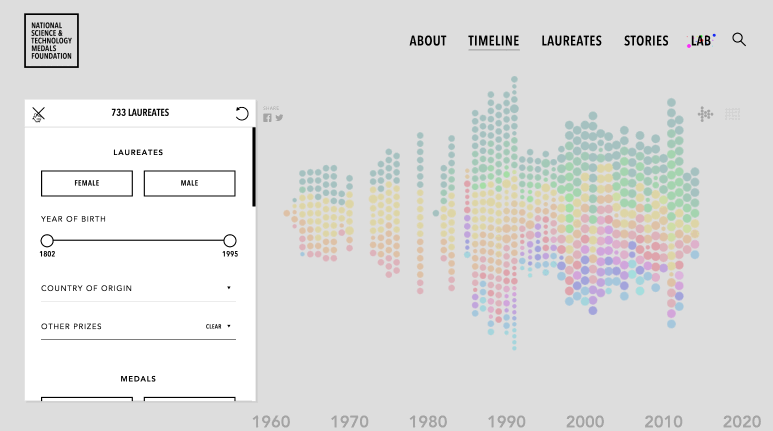 The National Science and Technology Medals Foundation
Danny Well, Visual Designer
Erika Tarte, Art Director
Vidya Santosh, Visual Designer
Matt Lohmann, Front-End Developer
Laura Huaranga, Visual Designer
Charles DiMaggio, Back-End Developer
David Carafano, Senior Strategist
Susan Allen, Project Manager