Project
City Pulse

Year
201X

Description
Lorem ipsum

Installed on the north and south end of the 100th floor of One World Trade Center, City Pulse is a dynamic 14' storytelling platform composed of 10 monitors arranged in a circular array. The tour guide-driven system showcases 100 narratives of New York City history, culture, and present-day lifestyles.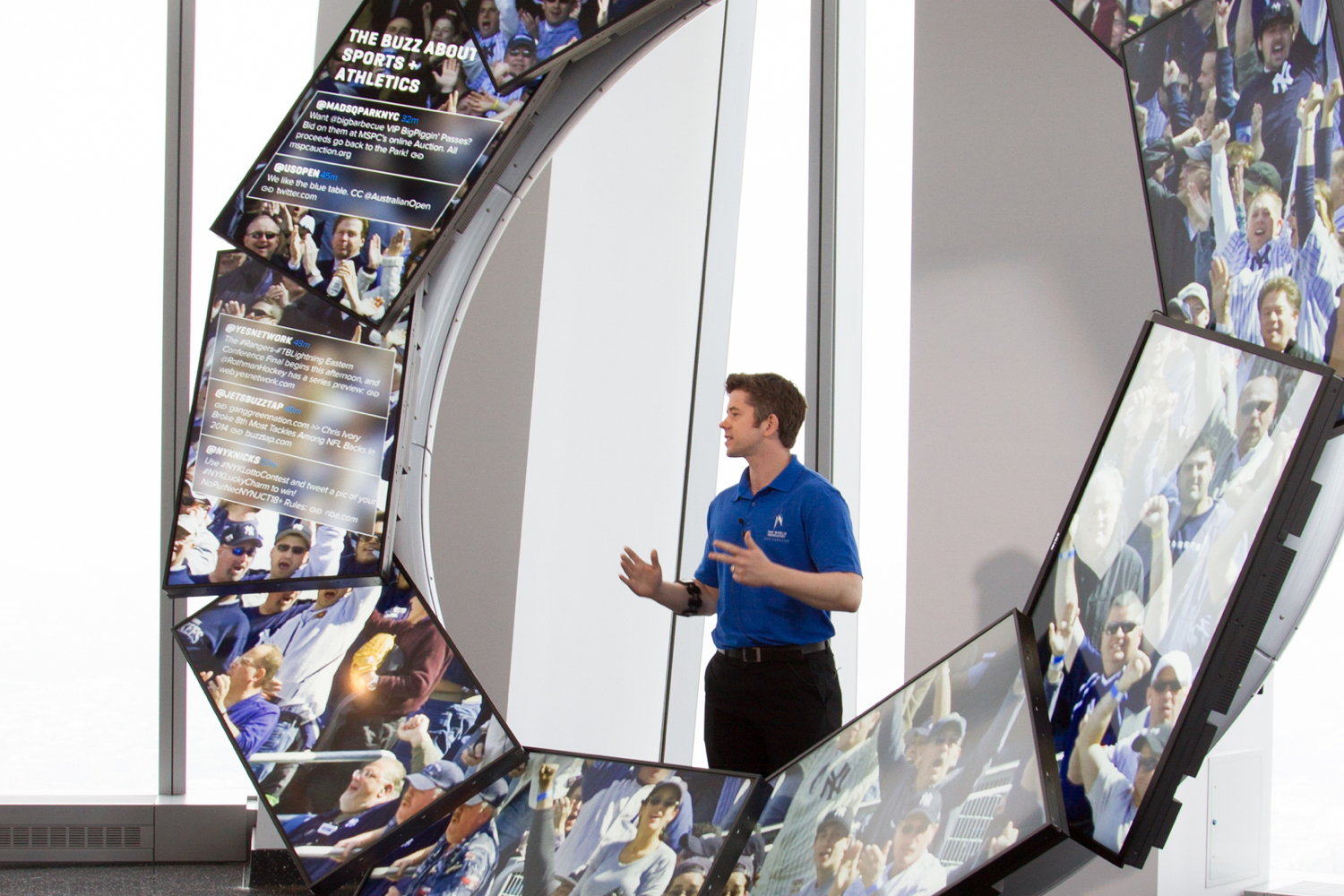 Photo: Hettema Group & One World Trade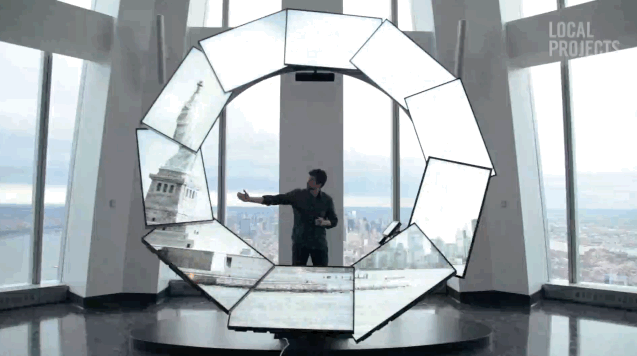 For visual impact, I designed gestures that married physical and digital movements.


We prototyped and tested early and often. Listening for pain points, we found a major need to better communicate when Myo was activated and ready to read gestures.

Testing various gesture combinations, we ultimately incorporated a clicker. The act of holding gave users the direct feedback they needed to indicate when Myo was on (holding clicker) and off (released clicker).


The touch-responsive map gave tour guides an opportunity to invite audience members to be part of the show.

I spec'd and designed a hidden monitor to give users constant real-time visual feedback from behind the 14' ring.

The touchscreen monitor also doubled as a quick way to change modes.




Rapid prototyping helped us quickly iterate upon ideas as we worked with new technology and explored new forms of storytelling.



Photo: Edward Blake

Client
Hettema Group for One World Trade Observator

Studio
Local Projects

Team
Andrea Ngan, Interaction Designer
Erika Tarte, Visual Design Director
Keeli Shaw, Project Manager
Gal Sasson, Creative Technologist
Vidya Santosh, Visual Design
Francie Grogan, Content Associate
Matt Felsen, Front-end Developer
Ethan Holda, Back-end Developer
Angela Chen, Interaction Director
Jake Barton, Creative Director